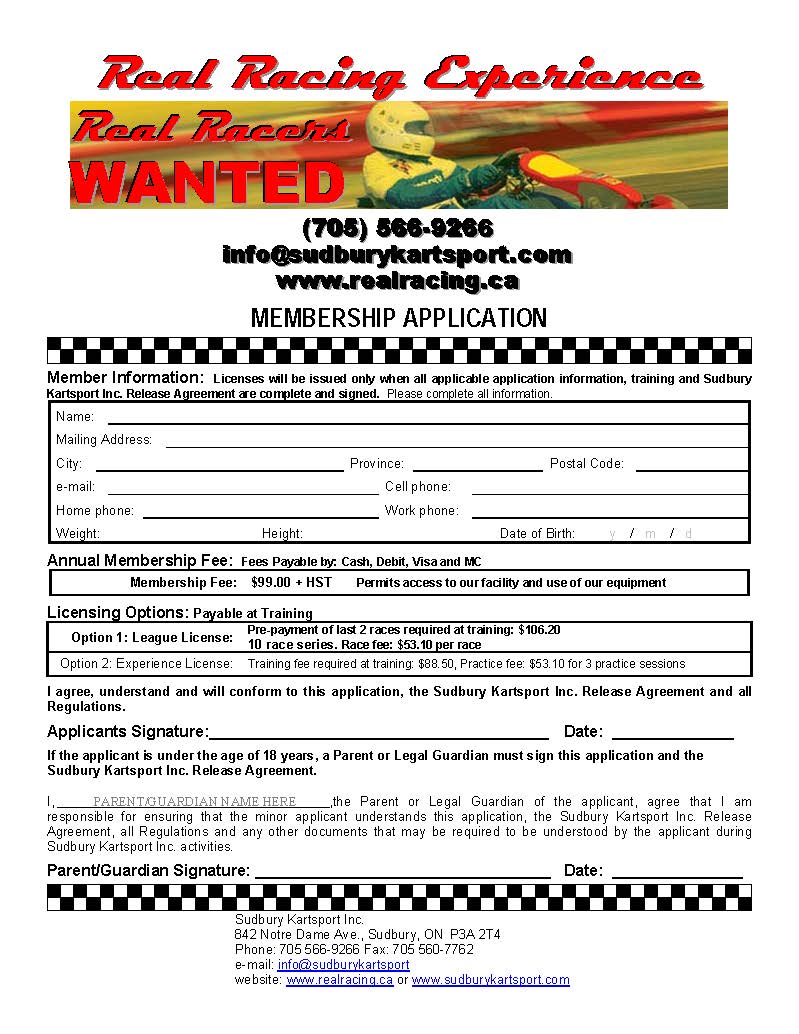 Real Racing
"Arrive & Drive" Kart Racing Program
THIS IS NOT A FAMILY ENTERTAINMENT PROGRAM
KARTS ARE NOT AVAILABLE FOR CASUAL RENTAL
IT IS A COMPETITIVE KART RACING PROGRAM
Participants are required to:
Become a member of our Arrive & Drive club
Pay a membership fee and track use fee
Receive classroom training
Receive on-track training
Acquire and wear special personal safety equipment
Learn and follow all rules and regulations
Obey program officials at all times
Kart Racing is Dangerous - Personal Injury Can result
EVENTS
Registration
Memberships are limited. Register early to reserve a chassis.
To pre-register, e-mail your registration or call and leave a message. We will arrange a time for you to register at the track.
Season Schedule
Every Tuesday
- May 17th - October 11th
- 6:00 PM - 9:00PMMORE
Event Schedule
Additional Practice
- 5:30 PM - 6:00PM
Driver Training
- 6:00 PM - 8:00PM
Practice
- 6:00 PM - 6:45 PM
Qualifying
- 6:45 PM - 7:15 PM
Racing
- 7:15 PM - 8:00 PMMORE
Event Results
Top 10 Lap Times
| | |
| --- | --- |
| Competitor | Time |
| Nick Horvath | 34.917 |
| Nick Egan | 35.157 |
| Mike Condon | 35.181 |
| Mike Dube | 35.301 |
| Darren D'Angelo | 35.517 |
| Danielle Grenier | 35.605 |
| Everett Junkala | 35.630 |
| Stephane Sauve | 35.658 |
| Lino Pessot | 35.691 |
| Jordyn Cayer | 35.710 |